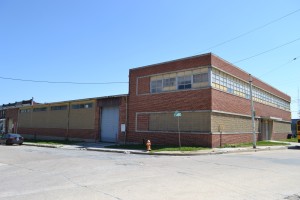 On March 23rd, 2016, Danko Arlington acquired a twenty thousand square foot facility adjacent to its current manufacturing operation in Northwest Baltimore.
In reality, the company re-acquired the property!
In 1953, Joseph O. Danko, Sr. constructed the building as a machine shop for a product line of corrugated printer-slotter machinery under the name of Greenwood Engineering.  In 1959, the Langston Company purchased Greenwood and moved the business to New Jersey.  The building exchanged hands for lite manufacturing and warehouse space for the next fifty-seven years , until it returned to its Danko heritage in 2016.
The facility is especially designed for fabrication and was packed with robust machine tools during the Greenwood times.  Danko Arlington intends to return to those good old days, like some sixty-three years ago, when its castings were used in a family owned product line —  poised for growth for the next generation.