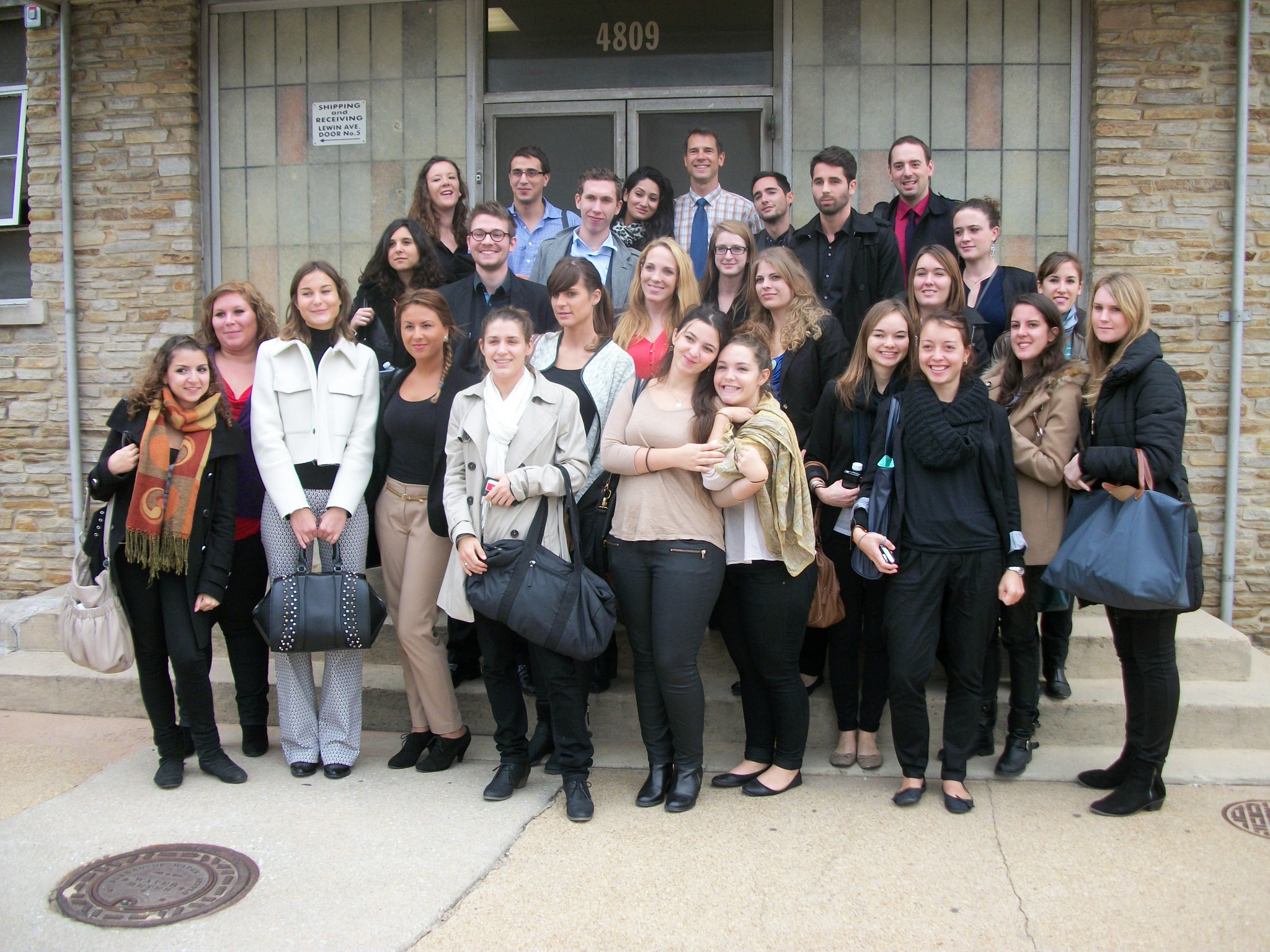 On October 31st, 2013, Danko Arlington hosted twenty seven French MBA students and two staff members who were participating in Georgetown University's Center for Intercultural Education and Development Program.
The group of students were from the University of Versailles in Saint Quentin (UVSQ), France and were visiting neighboring Georgetown to study Change and Strategic Management – a Certificate Program offered in conjunction with the CIED curriculum.
During the visit, the students witnessed first-hand Danko Arlington's use of Additive Manufacturing (3-D Printing) as an example of Disruptive Manufacturing — how state-of-the-art technology is radically transforming even well-established business environments like metal casting.
The event was coordinated by Kimberly Teboho Bertocci Riley and Amy Telford, Senior Program Coordinators for the Executive Programs at Georgetown.  The CIED program  'designs and implements executive education and training programs for people and organizations from around the world with the  goal is to empower people to promote greater mutual understanding, strengthen democratic values, and support sustainable development. '
Danko Arlington is honored to be associated with this special educational endeavor.