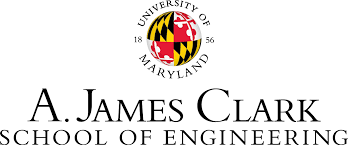 On Tuesday, December 5th, John Danko was honored to be a guest judge for the Department of Mechanical Engineering's Design Day at the University of Maryland.
Twenty-nine senior design projects were showcased this semester at the Jeong H. Kim Engineering Building Rotunda in College Park.  Teams of Senior ME students presented prototypes built to solve engineering problems as a part of the Integrated Product and Process Development course, ENME472. Judging criteria includes professionalism, prototype quality and presentation.   This year's judged projects included a device which shapes K2M MESA rails for the use of scoliosis corrective surgeries, an elevating shopping cart to reduce user effort, and a diffuser to be installed in older septic tanks to meet newer Maryland environmental standards.
Danko Arlington values the opportunity to connect with engineering students, particularly with UMD Design Day and SME Baja.  As one of the Maryland's leaders in additive manufacturing, the company looks forward to helping students learn about rapid casting techniques as well as providing new job opportunities at its Baltimore City operation.