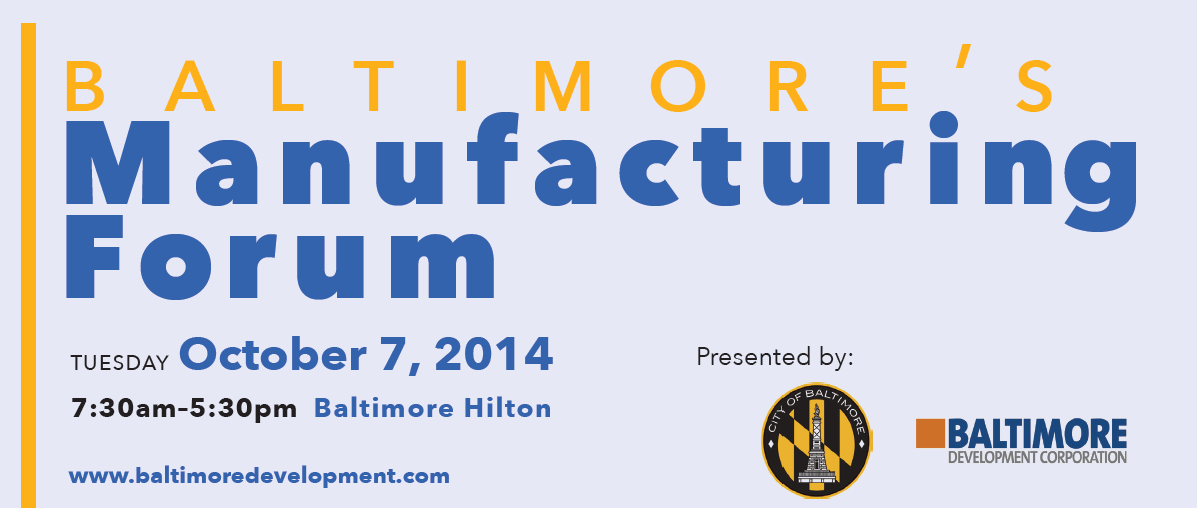 Danko Arlington was honored to be featured in the Baltimore Development Corporation's first annual Manufacturing Forum held on October 7th, 2014 at the Baltimore Hilton.
The program provided opportunities for industry, city government, and support organizations to network, share ideas, and discuss the common goal of growing the city's manufacturing sector.
During the event's Innovation Panel, John Danko presented the company's near century of local history, present day workforce challenges, and how 3-D printing will help to create more jobs in a now niche casting market.